I've been working lately on a few enhancements for my
c. 1560s-70s ensemble
, with the hopes of making it to King Richard's Faire this year. First up, I finished a partlet: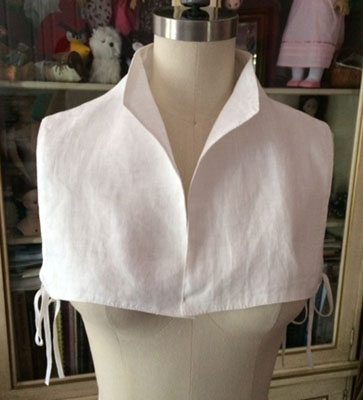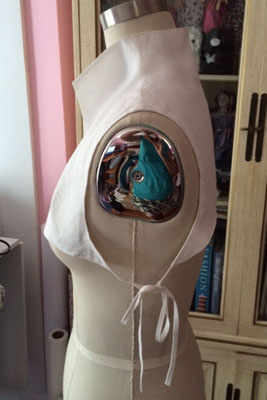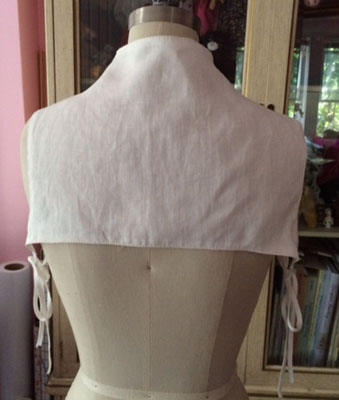 I made this using two layers of handkerchief linen from fabrics-store.com (off-white color but I can't remember which of their "white" shades this is - both their optic and bleached white are more of a winter white, FYI), and the pattern is from The Tudor Tailor. I hand-sewed it just as the book describes, but when finished, I felt an urge to make tiny, perfect top-stitches around all the edges. . . So I did just that, and I think it made a difference because it seemed less flimsy and "slippery" after that.
Even though the collar is capable of standing somewhat on its own (even pre-starching!), I'm currently thinking of wearing it folded down, like this: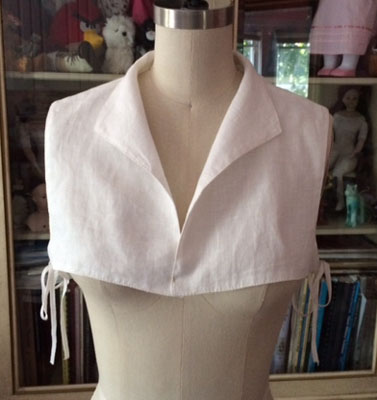 I also bought some cheap cotton shoes that are not period correct by any means, but are a bit better than the Sketchers I wore last time! At least these are just a plain woven cotton, dark in color, and should not stick out.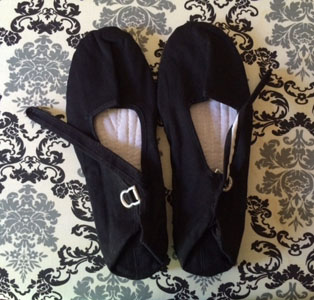 I'm working on a few more items to step up my 16th century game, but what I complete will all depend on when I end up going to the Faire!