My 1910s corset still needs grommets. That tool I ordered ended up being the wrong one for the job, and so I had to place yet another order (this time I just ordered 1/4" grommets and will use my old tool) and then wait forever again. So, meanwhile, I got started on the brassiere. I'm copying an antique from my collection, and so far, have taken the pattern and made a quick mock-up of it. You can see both below. . .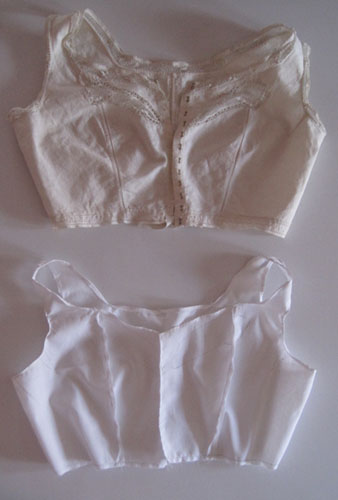 I've also found some trimmings that will work great for the entredeux between seams and the trim along the bottom edge of the bra!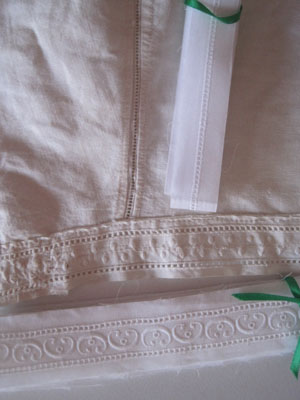 Now my only dilemma is what to do about the trimming that is inserted and matching trimming along the upper edge of the bra. I suspect it's bobbin lace, or some combination of lace techniques. . . But regardless of what it is, at present, I lack the skills to make a reproduction of it! So I must decide if I should just choose a lace I like for the top and do without inserts, or if I can come up with a better idea. . . Hmm. . .