We returned again to the gorgeous "Gore Place" for our 2013 Holiday Tea! It was not "Jane Austen" themed this year, but the setting still made it the perfect place for our Regency attire, and as always, the staff are amazing, and seemingly appreciative of our willingness to play dress-up. ;)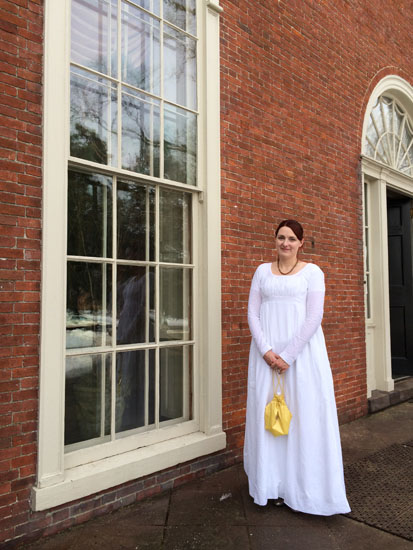 I convinced my husband to tag along this year! I had thought to maybe have the start of a period ensemble together for him, but I ended up with a partially sewn shirt and the starts of a hat. So, modern attire it had to be, but I still think he looked dashing!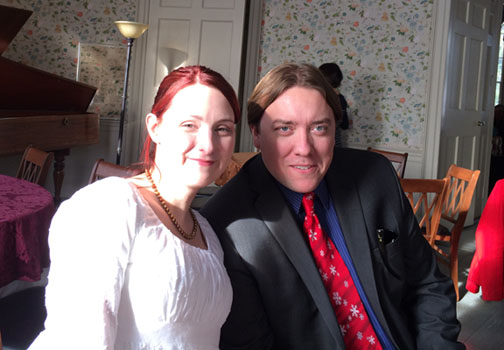 Gore Place has a ridiculously beautiful piano that was a very generous gift to them, and we were allowed to sit and pose with it (though not to touch it as we'd just had sticky tea deserts and this is a seriously rare and stunning instrument!)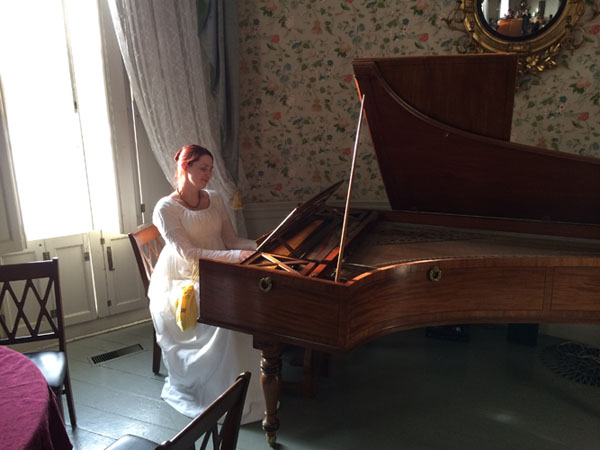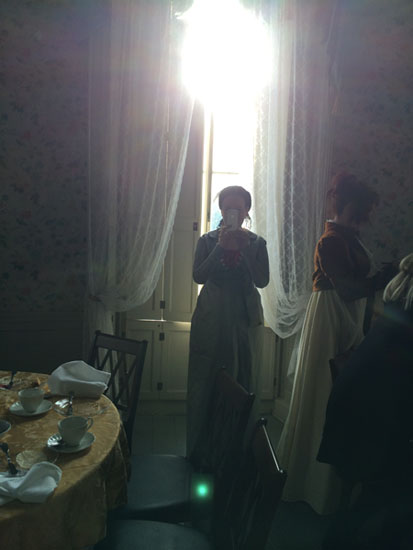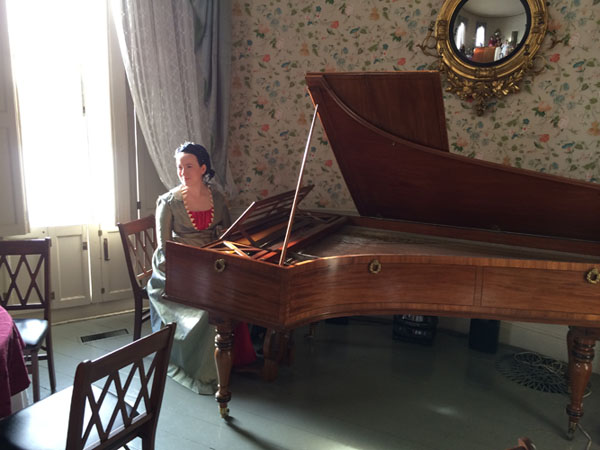 Glenn so patiently stood by while we took lots of pictures of each of us having our turn to pose with the piano!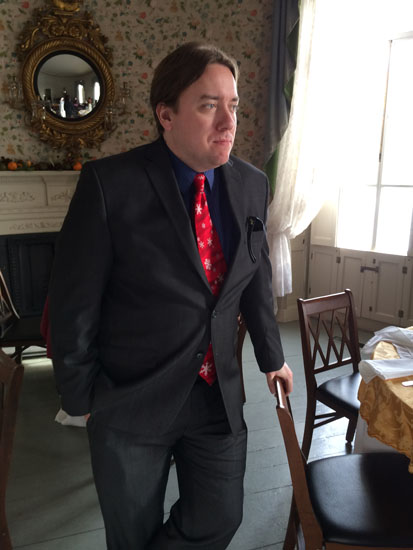 And then, he even stepped in as photographer so we could have a group shot of all the costumed ladies!