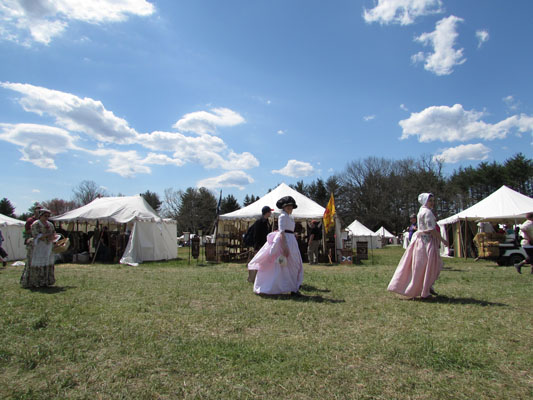 Last weekend, I travelled to Gloria's place and had a fabulous pair of days seeing the sights in DC, and then attending the Fort Fred marketplace on Saturday. I refashioned an old dress to temporarily fit my not-my-usual-size-self by making a quick stomacher and pinning it in, but more importantly, I finished this fabulous, huge, new bonnet to wear with it!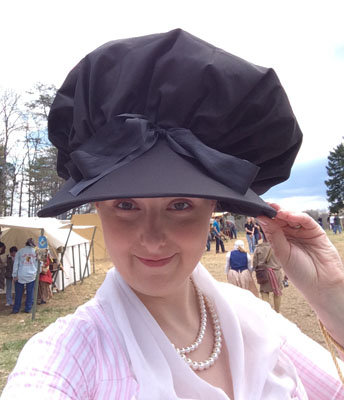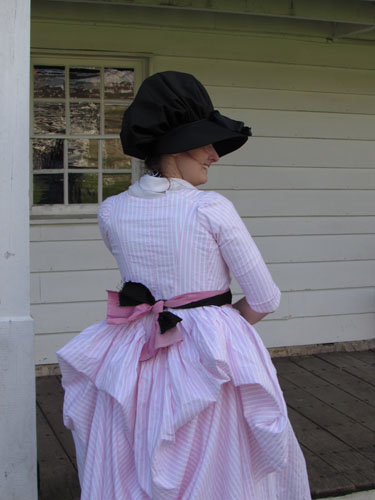 It was so much fun getting to shop in person from all these places I usually only get to see online!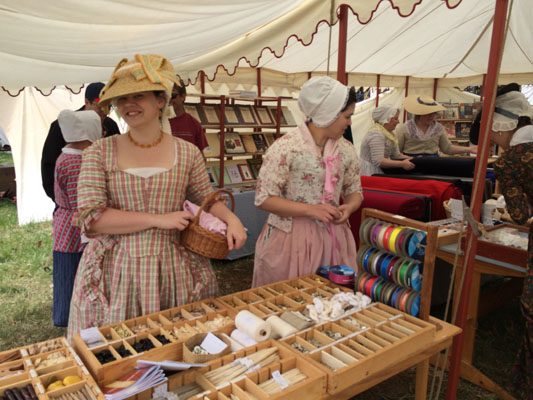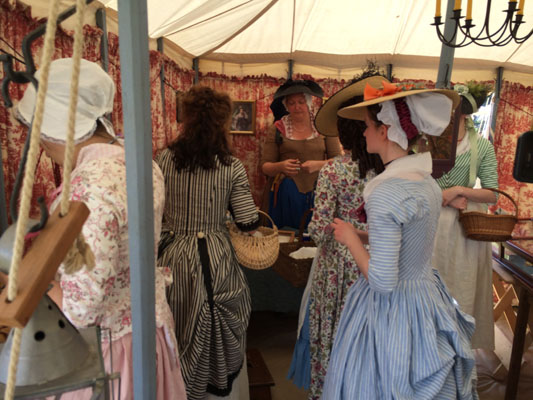 After all kinds of shopping, I came away with a pair of silk stockings and this neckerchief, which Gloria kindly held up for a picture: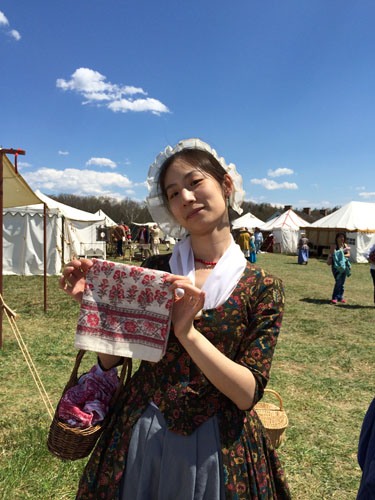 I took a lot of pictures over the course of the weekend, and had lots of pictures taken of me, but this one is by far my favorite, for how very silly it is!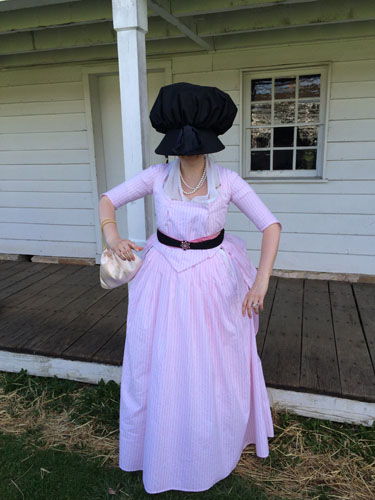 To see more pictures of the adventures and the costumes of all my fabulous friends, please check out
the Fort Fred 2014
page on my web site.
Such a great weekend! So many thanks to Gloria for hosting me, and to Taylor and Stephanie for the pictures of me! Hopefully I can make it down for more of the DC area events in the future!